You know, I really do have beautiful fall colors right in my own neighborhood too ....
like these hills behind our church.
And these gorgeous leaves on my next door neighbor's trees ....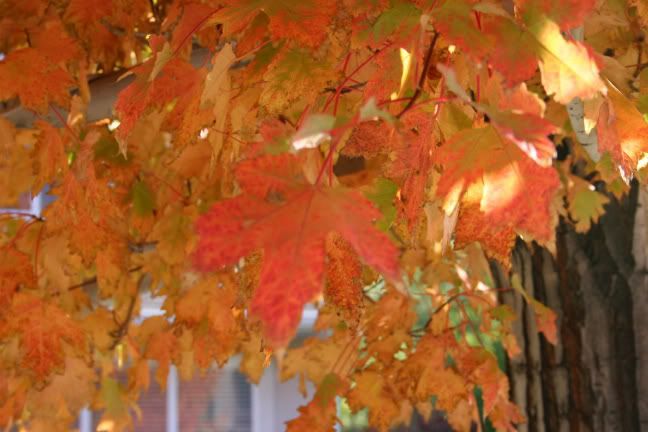 Fallen leaves on the sidewalk just around the corner from my house ...
And the cutest little baby in a neighborhood pumpkin patch ...