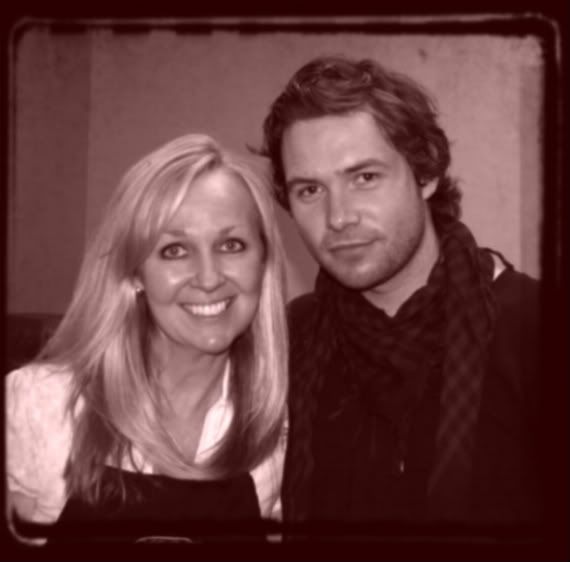 I know ... it has been a few days since I blogged. Computer problems ... I can't like them.
I started to have computer problems somewhere around last Wednesday. Mine was "acting up" ... had it fixed ... still wasn't working right ... had it fixed again (fixed being a relative term here) ... was still acting up ... I left for the weekend ... came back this morning ... SO not happening.
None of my outlook emails were downloading, couldn't get online, Quickbooks gave me a message that it had experienced a problem and would need to close ... not good.
I am leaving tomorrow night on the red eye for a little get-a-way with my siblings. I have a lot of things I need to get done at work before I leave ... THATS not happening ... not good.
So I had a visit from my IT guy. He took my computer. Said it was pretty messed up and it would take some time. Hmmm.
I decided to plug in another computer here at the office so that I could do a blog post.
Oh, wait a minute, the pictures I had downloaded are on the other computer ... not good.
Then I remembered that I did have some photo files on this one too - so here was my thought: Today has been a frustrating day. I will glance over the files and just see if one pops out and makes me smile and that is the one I will post.
Do you recognize the guy in this picture? It is Michael Johns, the Australian from American Idol's top ten a couple of years ago. He was one of my favorites. I thought he was charming, handsome and got voted off WAY too early!
I totally forgot that I had met him, here in Salt Lake, at a really big event called "Erin's Slumber Party." Erin is a local DJ and sponsers this Girl's Night Out bash - vendor's booths with clothes and jewelry, and lotions and potions, massages, food, entertainment ... actually, it was pretty crazy.
My sister-in-law, Kim, has a catering business and was hired to bring her chocolate fountains and tons of dipping items to have out, free, for the taking. (When there are chocolate fountains at a female only event - women go a little bit insane, literally. Some of them acted as if they had been fasting for days- saving up just for this, or that this was their last meal.) And technically, Kim wasn't really hired to do the event, she was asked to do it.
The radio station bought the supplies, Kim (and the two of us she talked into helping her with it:
Come on! It'll be so much fun! We can get free massages and food and tickets to stuff and they told me we could get a special meet and greet with Michael Johns!
) ran the chocolate fountains all night ... ALL NIGHT! It is a lot of work keeping things up and running for thousands of women who are being given free food. I have a new found respect for how hard caterers work.
(I never did get that massage though.)
Michael Johns was the featured entertainer for the night and he was every bit as charming in person - friendly, conversational ... too bad I didn't take my apron off for the photo op though.