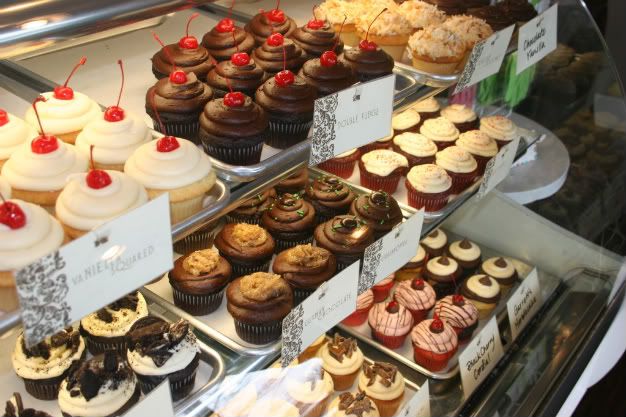 MSN recently had a top 10 cupcake list ...
clearly, they don't know about
The Sweet Tooth Fairy
yet or it would have made the list.
I am not even the "hugest" cake fan as far as my own top 10 desserts, but these cupcakes ... I've never tasted anything like them. And I'm not just saying that. They
really
, are SOOOOO good!
And it isn't just because the bakery has the cutest name around, and carries the cutest little accessories (like aprons and sprinkles and creative cupcake papers). Or because the store itself is just so darling you don't want to leave. Or because the flavors are so creative, like: raspberry lemonade, cheesecake, cotton candy, key lime and s'mores. Or because they can decorate them any and every which way you could think of ....
Even though it is all of those things too, it is the richest, moistest, yummiest cupcake you would ever want to eat.
I get happy just driving down to Provo anticipating having one! And sometimes I do drive down to Provo,
just
to get one (but don't believe that it's ever really just
one
.)
Recently, the really cute
Sweet Tooth Fairy
sign was put up in a new location ... here in Draper ... right across the parking lot from the new IN-N-OUT ... a few blocks from my work ... oh no ...
I'm in so much trouble! ;)