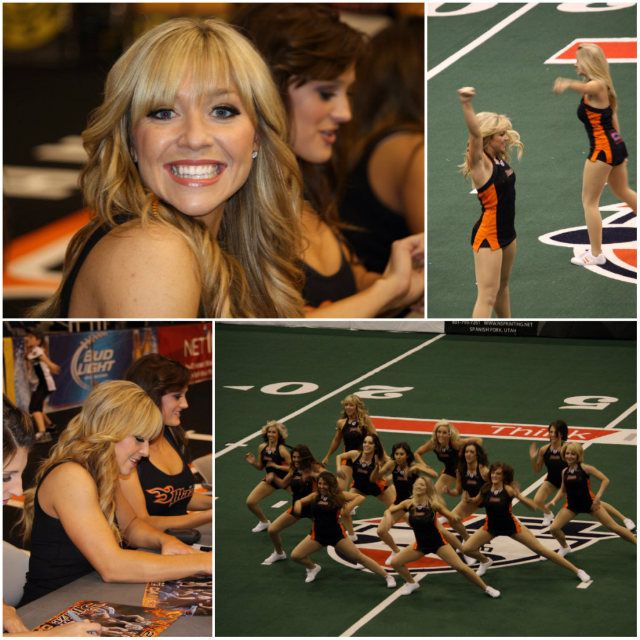 I ran into my friend, Shelly, a couple of weeks ago at a wedding reception and she said,
"Polly!!? You haven't been blogging and I don't know what's going on with you anymore!!!"
My friend, Delanie, came and stayed with me for a week last month and said, "P-Dove, I just started looking at your blog again and I check every night for a new post. No offense, but we are tired of seeing the twins' graduation announcement. You need to post something new!"
And then several days ago, my friend Diane called me and said, "It's June 30th."
I wasn't sure of the significance of it being June 30th so I had to ask her. She said, "You need to do a blog post today. If you don't, it will be the first time since you started your blog that you have gone a whole month without even one post." She said, "Just do something, anything, so you don't miss a month!" (Bless her cute little heart.)
You know how we all have our "stories?" And sometimes we can tend to get a little wrapped up in our stories? And then our stories end up just being excuses or rationalizations or justifications?! Well, my
story
about why I haven't been blogging stems from the fact that I don't like the changes that were made on blogger and (especially) over at photobucket.
A couple of my more recent posts have had lots and lots of pictures. And while I love taking lots and lots of pictures, I have preferred to condense them somewhat by making several of them into a collage. With the changes in photobucket, I hadn't been able to figure out how to do a collage and it was making me just a little bit crazy.
I had been downloading pictures of my daughter, Haley, to do a post about the Utah Blaze (our team for the AFL - Arena Football League). And s
ince the Blaze game was super exciting for us, and super fun that Haley is one of their cheerleaders, naturally I took about 665 pictures. How do you condense 665 pictures into a post without the help of a collage?! That was my challenge.
But Diane, having heard my frustration, did a little investigating and called me back over this past weekend with a secret tip on how to find a place to do a collage so that I could get a move on with my blog. (Again, bless that girl's little heart ... thanks Di.)
So this is my long awaited (for me and Haley anyway) post about the Utah Blaze and my Utah Blaze dancer!
If a picture says a thousand words, I will spare you any further commentary. Suffice it to say, I am a proud momma and we
LOVE BLAZE GAMES!!!!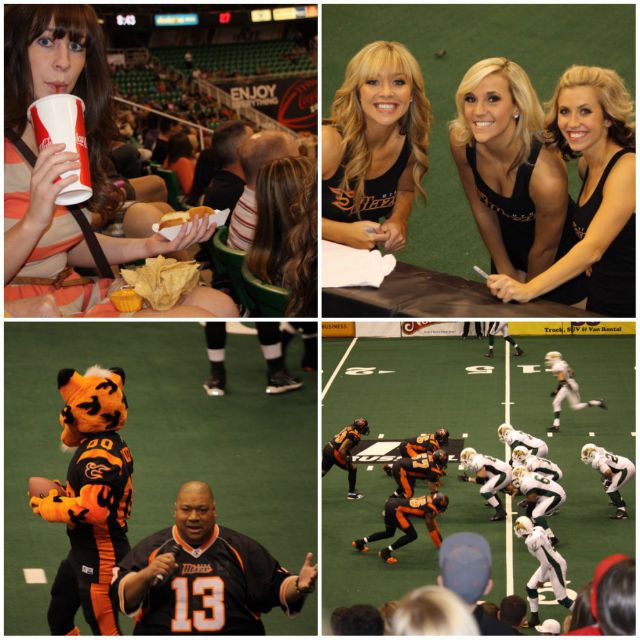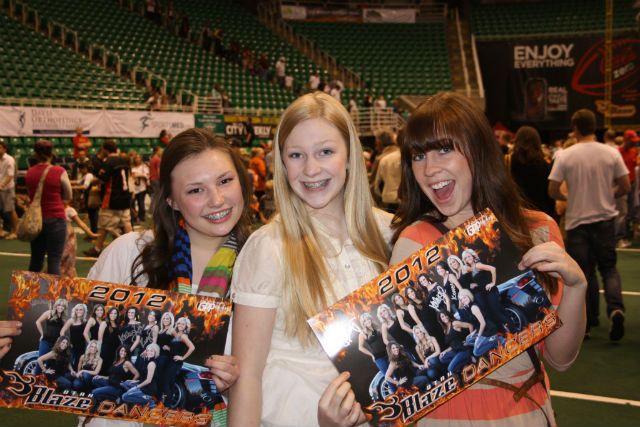 At one of the games, the cheerleaders had family members join them for a Michael Jackson tribute dance. Haley asked Elliott to be her partner.
That's Elliott out on the field, arms outstretched, doing his best
MJ
stance ... gotta love it.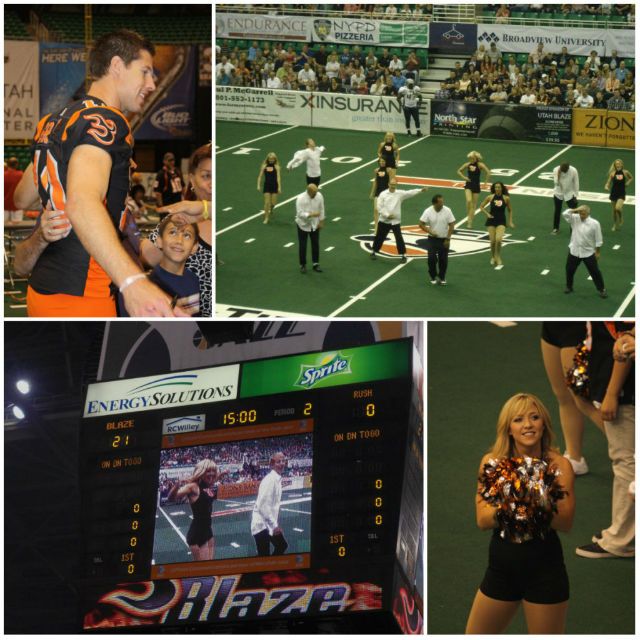 The teams say a prayer together after the game ... Love that too.